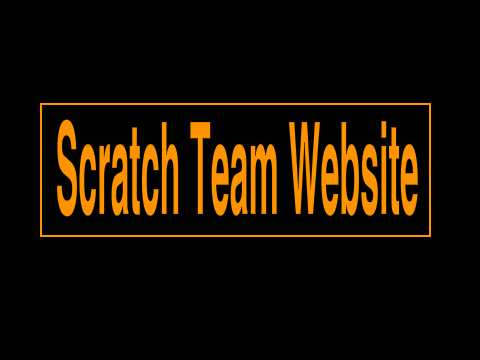 Proudly Teaching The Students of NHRMS Block Programming Since 2015
About Us
Scratch Team was created by a kid who was kicked from a robotics club for no reason at all. This motivated the child do create a group not like the robotics club.
Two years later, here he is now, teaching other kids the basics of block programming.
Scratch Team consists of three main people.
Aidan Behilo - The Main Teacher
Sarah Champ - Chaperone
Beverly Ventres - Chaperone
Want To Join?
If you want to join Scratch Team to learn the arts of block programming, and you are a student of NHRMS, then sure!
All you have to do is contact us @ scratch.team.nhrms@gmail.com, and begin learning the basics of Block Programming!
Additional Information
If you have any questions or comments, you can contact us @ scratch.team.nhrms@gmail.com
If you want to go and check out the platform we use to code click here.
Gallery
To view our gallery, and some student work, you can click This. I am personally very proud of what my students have accomplished, and I think their work should be recognized.
Homework
To view your homework if you are a student of NHRMS Scratch Team, click Here
The Platform we use is called "Scratch". It is completely safe, free, and doesn't give viruses
Feel like you should go up on the "Scratch team consists of..." list, contact us!